As the seasons shift and the leaves start their breathtaking transformation, there's something truly magical in the air.
It's that time of year when we swap out our flip-flops for cozy socks, embrace the enchanting aroma of pumpkin spice, and relish the heartwarming flavors of fall.
At Herbal Risings, we're all about seizing the moment, and this fall is no exception.
Get ready for an extraordinary culinary journey—one that infuses the warmth and aroma of autumn with a captivating variety of herbs, both tried-and-true and wonderfully exotic.
Welcome to our special series: "Savor the Flavors of Fall: An Herb-Infused Culinary Extravaganza." 
What Awaits You:
From now until October 31st, we're your partners in this delicious adventure.
Picture this: steaming mugs of herb-infused pumpkin spice latte to kickstart your day, hearty and savory stews enriched with a symphony of herbs, and sweet treats that embody the spirit of fall while embracing the magic of herbs. 🎃✨
In this series, you can anticipate:
🌟 Recipes That Elevate: We're serving up a delightful array of infused recipes, each capturing the essence of fall with a hint of herbal wonder.
From sweet to savory, every dish is a salute to the season's bounty, amplified by the power of herbs.
🧙 Mastering Herbal Alchemy: Discover the secrets of herbal infusion, the art of flavor alchemy, and how to create dishes that awaken your taste buds and elevate your culinary game.
🍁 Meet Our Culinary Wizards: We're bringing in guest chefs and culinary alchemists who'll share their wisdom, tips, and hacks for crafting unforgettable herb-infused culinary experiences.
🎉 Community Vibes: This isn't just about us—it's about you! Share your own herb-infused, fall-inspired recipes with us, and you might just see your culinary masterpiece featured in our next article. Tag us @HerbalRisings #FlavorsOfFall on Instagram.
🎃 Spooky Herbal Surprises: As Halloween approaches, we've got some herb-infused treats up our sleeves to add a dash of enchantment to your celebrations.
Stay Connected:
We're absolutely stoked to embark on this flavorful journey with you.
Keep your eyes peeled on your inbox and our website for regular updates, mouthwatering recipes, and everything you need to make this fall an incredibly tasty and unforgettable one.
And here's the kicker: subscribe to our newsletter for real-time updates whenever we drop a fresh article in the series.
You won't want to miss a single flavor-packed moment!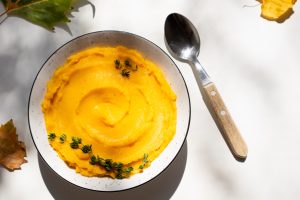 It's that magical season when we cozy up and indulge in heartwarming dishes that warm the soul. And speaking of soul- warming treats, we've got
Read More »