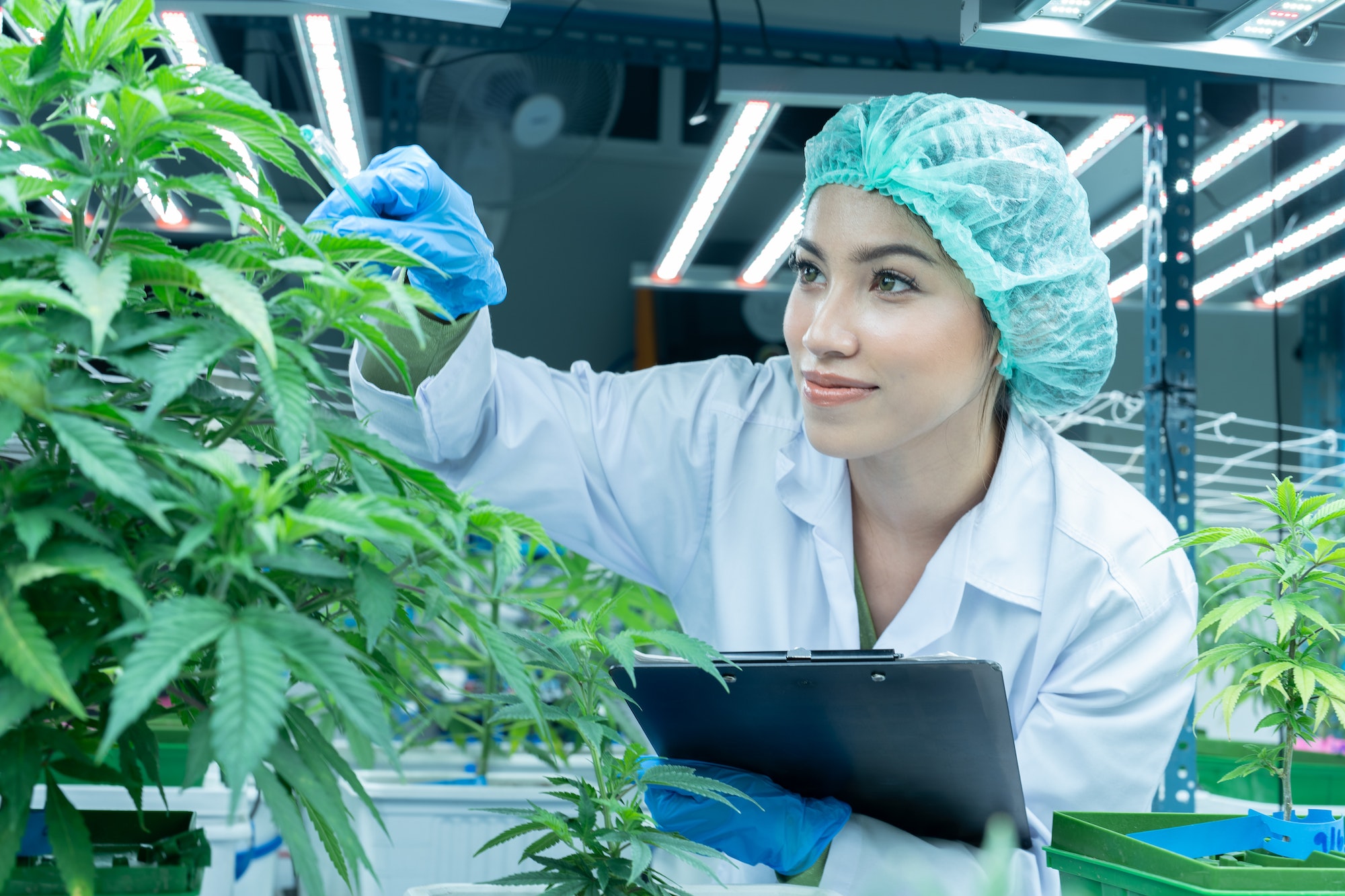 About Course
ENROLL NOW FOR $99
The Scientific Budtender course delves into the fascinating realm of cannabis as a medicine, catering to the curiosity of students and professionals seeking to expand their knowledge in this field. By exploring the principles of science and its application to cannabis, this comprehensive 6-unit course offers a deep understanding of the plant's therapeutic potential.
Throughout the course, participants will embark on a journey that spans both core and advanced topics in cannabis therapeutics. Starting with the fundamentals, students will gain insight into the medicinal benefits of cannabis and its various compounds, including cannabinoids and terpenes. They will explore the science behind these components and their interactions with the human body, shedding light on the mechanisms through which cannabis can provide relief and promote wellness.
The course also delves into the diverse methods of consumption and the equipment associated with cannabis use. Students will learn about the different delivery systems, such as smoking, vaporizing, edibles, and topicals, and understand their effects and considerations. They will explore the intricacies of papers, pipes, bongs, vaporizers, and other tools used in cannabis consumption, ensuring a comprehensive understanding of their functionality, safety, and best practices.
Beyond the core aspects, the course delves into advanced topics related to cannabis as medicine. Students will delve into specific therapeutic applications, such as pain management, mental health, chronic illnesses, and more. They will explore the latest research and scientific advancements in these areas, enabling them to provide informed guidance and support to individuals seeking cannabis as a medicinal solution.
Throughout the course, emphasis will be placed on evidence-based information, critical thinking, and responsible cannabis use. Students will develop the skills necessary to communicate effectively with customers, understanding their needs, and tailoring recommendations based on scientific knowledge and individual circumstances. Ethical considerations, legal frameworks, and safety guidelines will also be addressed, ensuring students are well-versed in the responsible dispensation of cannabis-related information.
By the end of the Scientific Budtender course, participants will have acquired a comprehensive understanding of cannabis as a medicine, enabling them to confidently navigate the evolving landscape of the cannabis industry. Armed with scientific knowledge, they will be well-equipped to assist customers, provide accurate information, and contribute to the responsible and safe use of cannabis for therapeutic purposes. Join us on this enlightening journey and expand your expertise in the science of cannabis as a medicine.
Show More
What Will You Learn?
-Gain an understanding of therapeutic and medicinal benefits and applications of various cannabis products.

-Understanding medical equipment and devices

-Explore a fresh alternative look at flower classifications

-Discovering safety warnings and concerns.

-Acquire new perspectives of medical verses recreational.

-Expand your medicinal cannabis terminology vocabulary.
Course Content
Medical Cannabis vs Recreational
Medical vs Recreational

Quality and safety

Quiz: Medical vs Recreational
Indica vs Sativa
Endocannabinoids
Synergistic Effect
Terpenes
Medical Equipment
Student Ratings & Reviews
No Review Yet