It's that magical season when we cozy up and indulge in heartwarming dishes that warm the soul. And speaking of soul- warming treats, we've got a delightful one for you: Homemade Pumpkin Spice Cannabutter!
🌟Fall Flavor Magic 🌟
As we bid farewell to summer, we're all about embracing the enchantment of fall.
Picture this: The aroma of pumpkin spice swirling around your kitchen, creating an atmosphere of pure coziness.
Now, imagine adding a touch of cannabis-inspired magic to it. That's right, with our Pumpkin Spice Cannabutter you can savor every moment of this wonderful season.
🧡 The Recipe You Crave 🧡
Our Pumpkin Spice Cannabutter recipe is like a warm hug from the inside out. It's a recipe that's so delightful to make, you won't be able to resist smiling throughout the process.
Plus, it's as easy as pie—well, pumpkin pie, to be exact! 😄
🎃 Spread the Joy 🎃
Fall is all about sharing warmth and joy with others.
If you know someone who's as excited about the season as we are, be a pumpkin spice hero and share this email with them.
Let's make this fall extra special together!
Plus, it's as easy as pie—well, pumpkin pie, to be exact! 😄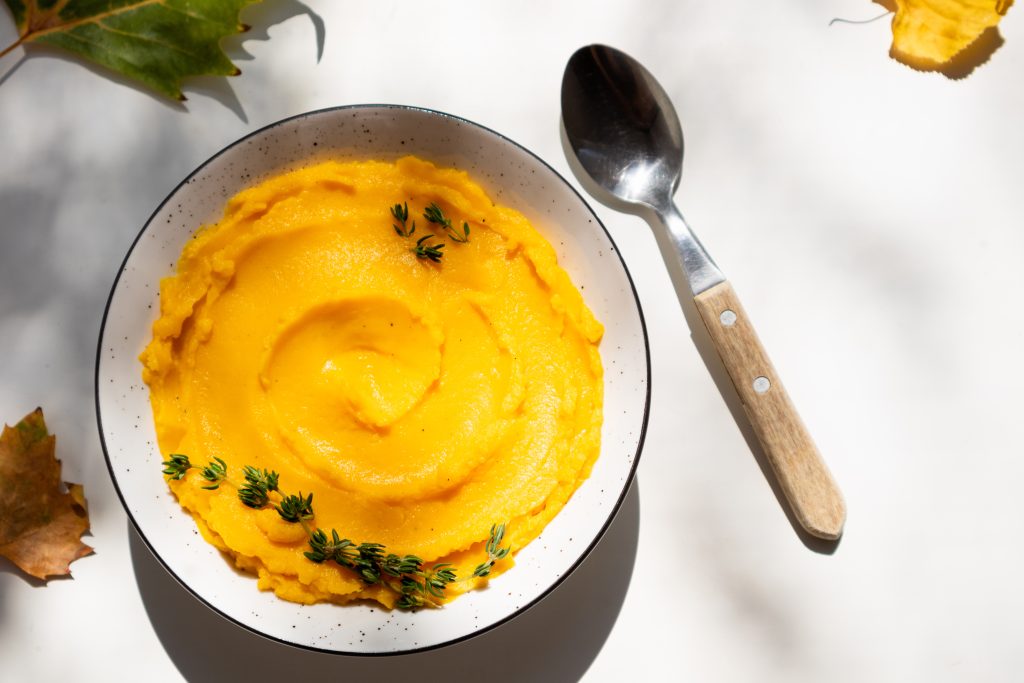 Ingredients
1 cup (2 sticks) unsalted butter
2 Tbsp pumpkin puree
1/4 ounce of ground decarboxylated cannabis (adjust based on your desired potency)
1 tsp ground cinnamon
1/2 tsp ground ginger
Cheesecloth or a fine mesh strainer
1/2 tsp ground cloves
Airtight container for storage
Instructions:
Decarboxylation (Decarb) the Cannabis:

Preheat your oven to 240°F (115°C).
Grind your cannabis, spread it evenly on a baking sheet, and bake for 30-40 minutes to activate the cannabinoids.
Let the decarboxylated cannabis cool.

Infuse the Butter with a Medley of Herbs:

In a saucepan over low heat, melt the two sticks of butter.
Add the decarboxylated cannabis to the melted butter, stirring well to combine.
Simmer the mixture on low heat for 2-3 hours, adding your choice of seasonal herbs during the process. Stir occasionally to infuse the butter with a rich blend of flavors.

Straining the Herb-Infused Butter:

After simmering, remove the saucepan from heat and let it cool slightly.
Place a layer of cheesecloth or use a fine mesh strainer over a glass container or bowl.
Carefully pour the herb-infused butter through the strainer or cheesecloth to remove the plant material. Extract as much flavorful, infused butter as possible.

Adding Pumpkin Spice and More:

Return the strained herb-infused cannabutter to low heat.
Stir in the pumpkin puree and the ground spices (cinnamon, nutmeg, cloves, and ginger) to create a symphony of flavors.
Continue to cook for an additional 5-10 minutes, stirring frequently, ensuring the infusion of all the seasonal goodness.

Cool, Store, and Savor:

Let the cannabutter cool to room temperature.
Transfer it to an airtight container or silicone mold.
Place the container in the refrigerator to solidify your herb-infused pumpkin spice cannabutter.