[vc_row][vc_column][vc_column_text]There is a lot to think about when trying to figure out what career path you want to choose, especially when you have a passion for cannabis. The years and money that go into becoming a master grower can sometimes be overwhelming. If the idea of working with patients has been a dream of yours for quite some time, budtender class may be a great place to start. The following are some of the top reasons to attend the Herbal Risings Budtending Class in Phoenix, Arizona.
1. You will be a certified budtender in less than 8 hours!
When becoming a budtender or dispensary agent, there are two different paths you may choose. You can either apply with a course certificate or you can apply without it. Either method will allow you to work in a dispensary, but the biggest difference between the two is the amount of time and investment you put into yourself. A budtender certificate can be earned in as little as one day, and certifies your knowledge of cannabis patient care. Most individuals that go through the budtender class value the new information acquired that will help them prepare themselves for the next step in their journeys. You will receive a hard copy certificate of achievement for attending this class.
2. Job Opportunities are coming
The average projected job growth for most jobs is expected to increase at a rate of 11 percent through 2022. As legalization and prohibition laws begin to lift, more knowledgeable patient care providers will be needed.
3. Personal Interest
The rate of business growth is much faster than the average industry. This means the demand for knowledgeable budtenders will be up the roof. Aside from that, budtender class is a rewarding sector of the cannabis community as a whole. Even if it is not a job you seek, budtender class offers many exciting opportunities for individuals to gain quality information and access to resources within their community.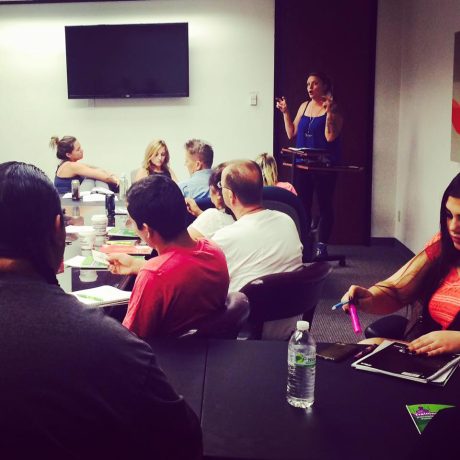 4. Keynote Speakers
You will have the opportunity to listen to industry professionals speak about the industry. Dispensary managers and working budtenders, Cannabis Specialists such as chefs, cloning experts, and other powerful industry leaders provide answers to all your questions in q&A form. Come prepared with questions!
5. Membership Benefits
All class participants are automatically enrolled in Staff MMJ's Aftercare Service. Club members enjoy 24/7 access to cannabis job board, lifetime certificate status verifications, assigned mentor/coach, networking opportunities, and more.
To learn more about the Herbal Risings budtending class in Phoenix, visit this link or contact us for more information.
[heading] Upcoming Events [/heading]
[add_eventon_list number_of_months="1″ event_count="5″ ]
 [/vc_column_text][vc_masonry_grid post_type="post" max_items="3″ grid_id="vc_gid:1447290180278-b9368f93-161e-9″][/vc_column][/vc_row]