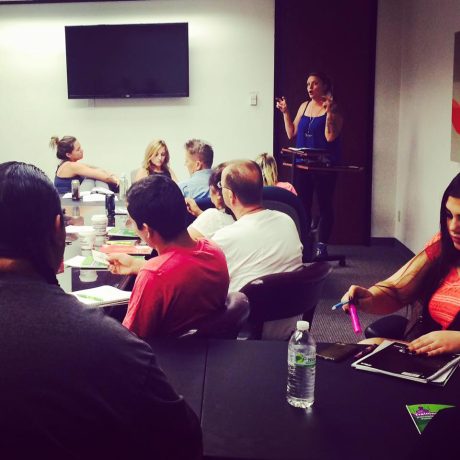 Keynote Speakers: Expos, Classes, and Seminars
Information presented in class and lectures contains information relevant to the cannabis industry. Yet attendees of classes, expos, and conferences often do not take full advantage of the opportunities presented by guest speakers. These types of presentations are frequently packed with vital information which could be critical to your advancement in the cannabis field. Keynote cannabis speakers are not just blowing smoke! They are typically carefully chosen based on their backgrounds and experiences, and for their abilities to share pertinent and relevant information to their audiences. At the Herbal Risings Cannabis Campus, students are encouraged to participate in note taking during the guest speaker portion of class. Here are some suggestions to help you get the most from a speaker's presentation.
Must have:
-Proper environment to assume listening mode. Notetaking should be allowed and encouraged.
-Access to note taking materials. Make sure to record key points of a speaker's presentation. At the Herbal Risings cannabis campus, students are provided with workbooks and other writing materials, where they are encouraged to record notes during presentations.
Desire to listen and summarize data
-Desire to listen and summarize data. Try not to spend so much time taking notes that you miss out on the presentation! A speaker should pause and give you enough time to write important information down.
-Ability to ask questions and formulate comments based upon the topics covered by the speaker. When you ask questions in class, you are exercising the ability to communicate in groups and diverse audiences.
-Identify images and symbols during the speech. Use your notes to sketch important details, warnings, and red flags. This will help you later recall important facts.
Next time you are listening to a keynote speaker at the next cannabis expo, or sitting in cannabis class, you can maximize the experience by utilizing these behaviors.