Topicals are processed forms of cannabis that are primarily derived from its oils and offer some of the most effective methods of delivery for pain relief. They work by penetrating the affected area with intense, targeted action. Pain is something most of us understand very well. Those who suffer from pain on a daily basis are left to study all sorts of pain relief treatments, medications, exercises, drugs, regimens, and more.
The secret to unlocking your own pain relief isn't always found in a pill bottle. It includes a variety of changes such as eliminating products that contain neural-toxins, stretching 3-5 times a week, massage, and cannabinoid-infused salves rubbed all over sore muscles and joints.
Understanding the differences among cannabinoid topicals is essential for finding the best type that meets your needs.
Here's what you should know about cannabinoid topicals.
Lotion
Lotions and moisturizers are enriched with oils and blended with natural plant extracts to hydrate and nourish the skin. Lotions are applied externally with bare hands, a cloth, a sponge, or sterile gloves. While lotion is commonly used medicinally, other lotions simply smooth and soften the skin. Im-bue Botanicals makes a wonderful, full spectrum CBD topical lotion that leaves virtually no greasy residue.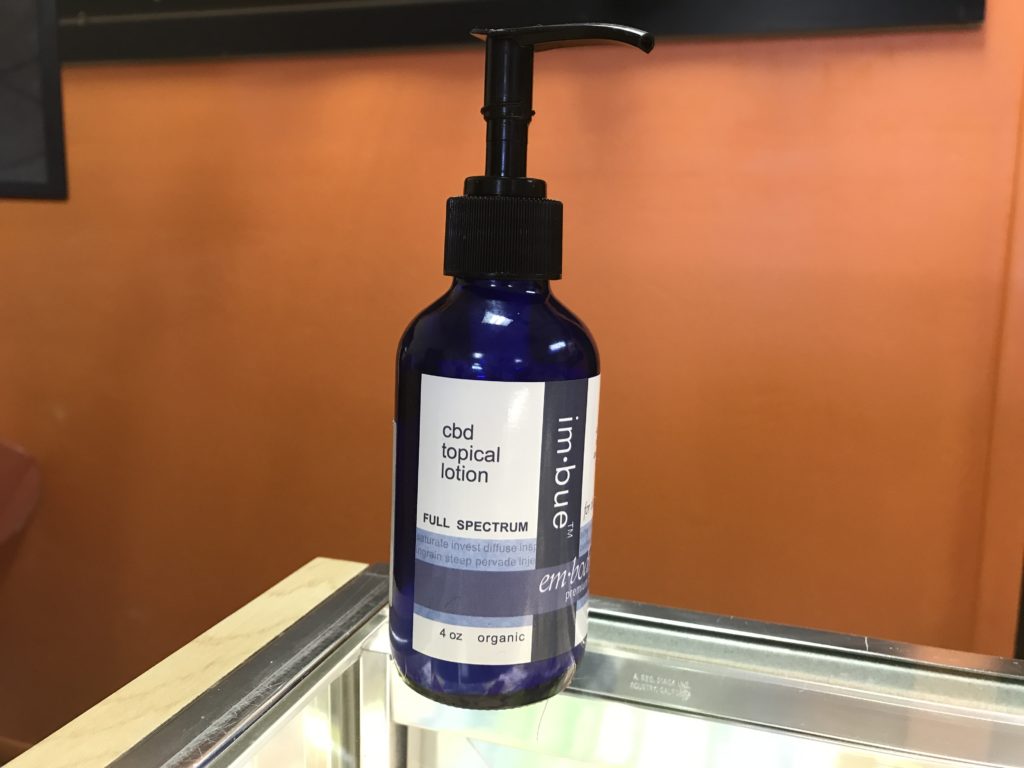 Creams
As we age, the skin can lose its glow and become dull and discolored. Sun exposure, freckles, and scars are just some of the things that impact dermal texture and appearance. Cannabinoid creams can repair and restore damages already done to the body. Creams have a larger percentage of oil content and work to nourish and hydrate dry skin. Creams are generally better in dry climates. A CBD cream is a more powerful antioxidant than vitamins A, C, and E. When applied topically, antioxidants work wonders on fighting fine lines and wrinkles. THC, CBD, and other cannabinoids are also potent anti-inflammatories.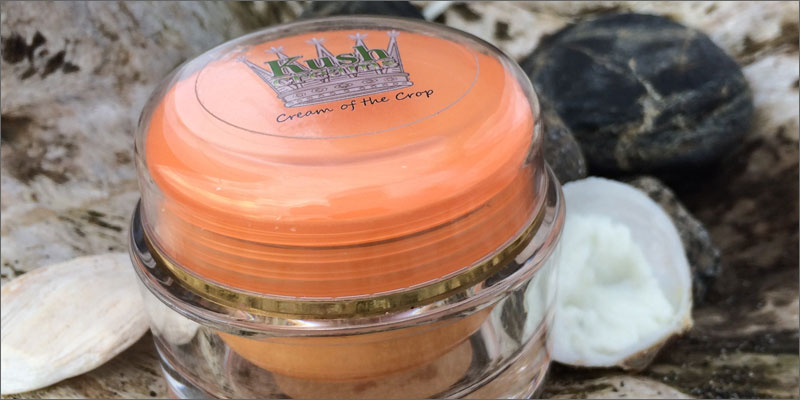 Spray
Cannabinoid sprays are ideal for delivering fast pain relief  trouble areas such as inflamed joints, spasming muscles. Herbal sprays, and especially cannabinoid sprays, are commonly used for arthritis, fibromyalgia, carpal tunnel, heel spurs, sciatica, pelvic cramps, tendonitis, muscle aches and pains, gout, joint pain, muscle aches, and sore feet.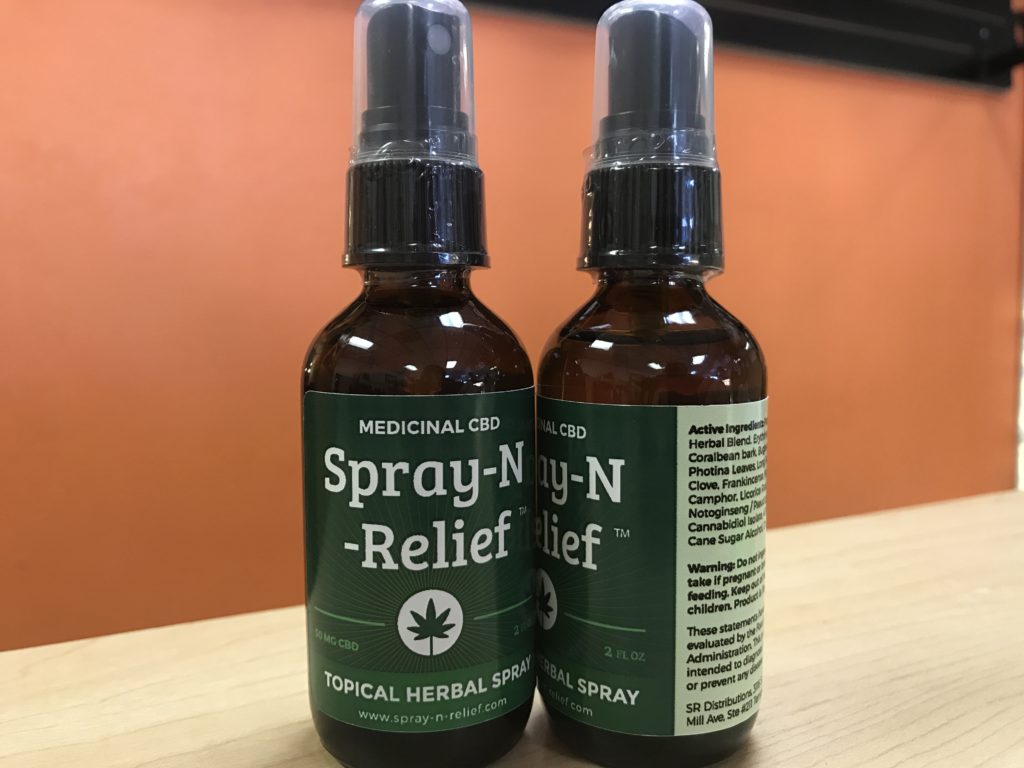 Patches
Transdermal patches offer targeted relief to specific areas of the body and come in a variety of cannabinoid choices including CBD, CBD-THC, THCA, and CBN. Mary's Medicinals says their transdermal patches off the benefit of "sustained, targeted relief without the inconvenience of re-medicating". Cannabinoid patches are designed specifically to provide long-lasting relief to chronic pain sufferers. Mary's Medicinals patches are made from whole plant cannabis and can only be found in licensed medical marijuana dispensaries in select states. There are also hemp-derived patches available on the national market for homeopathic treatments.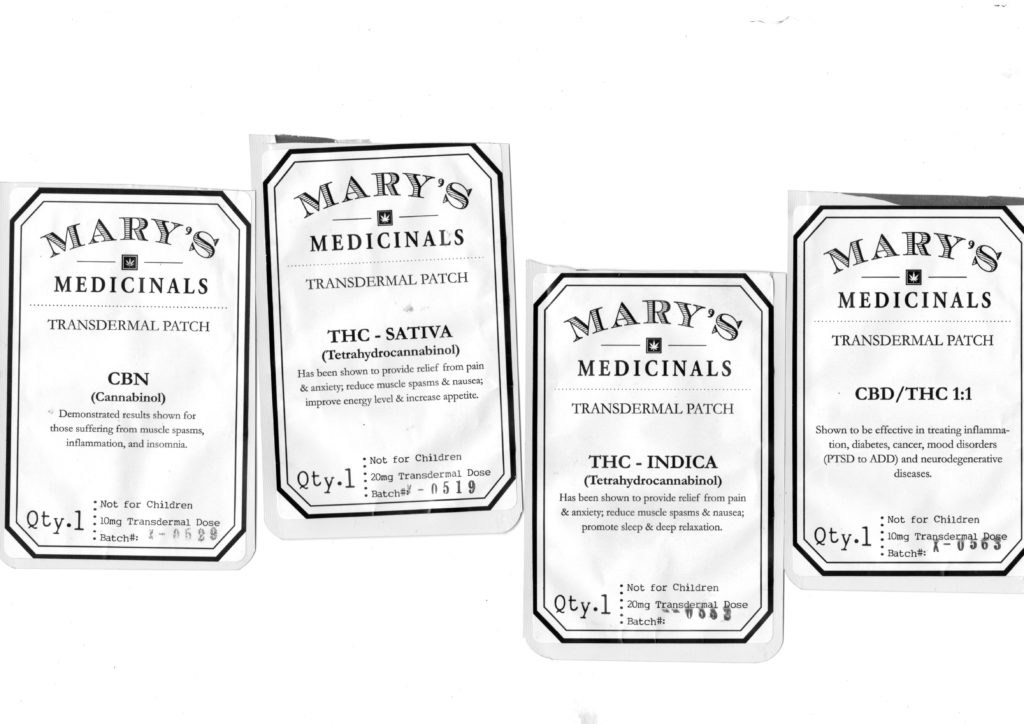 Salve
A salve is a thick concoction usually produced from butter, beesewax, cannabinoids, and essential oils to create a semi-solid material. To keep salve thick and stable, there is little to no liquid content except for the oils. Salves can aid in the relief of muscle cramps, spasms, and pain.
Doris of Arizona tells me CBD salve as been the best thing to manager her husband's pain. Her doctor originally recommended a daily dose of an over-the-counter anti-inflammatory for her husband's chronic pain. But when Doris expressed concern about taking so many pain pills, her husband decided to give cannabinoid-infused salve a try.
Salves are a multi-purpose solution used for dry, chapped skin, eczema, and other minor skin aggravations.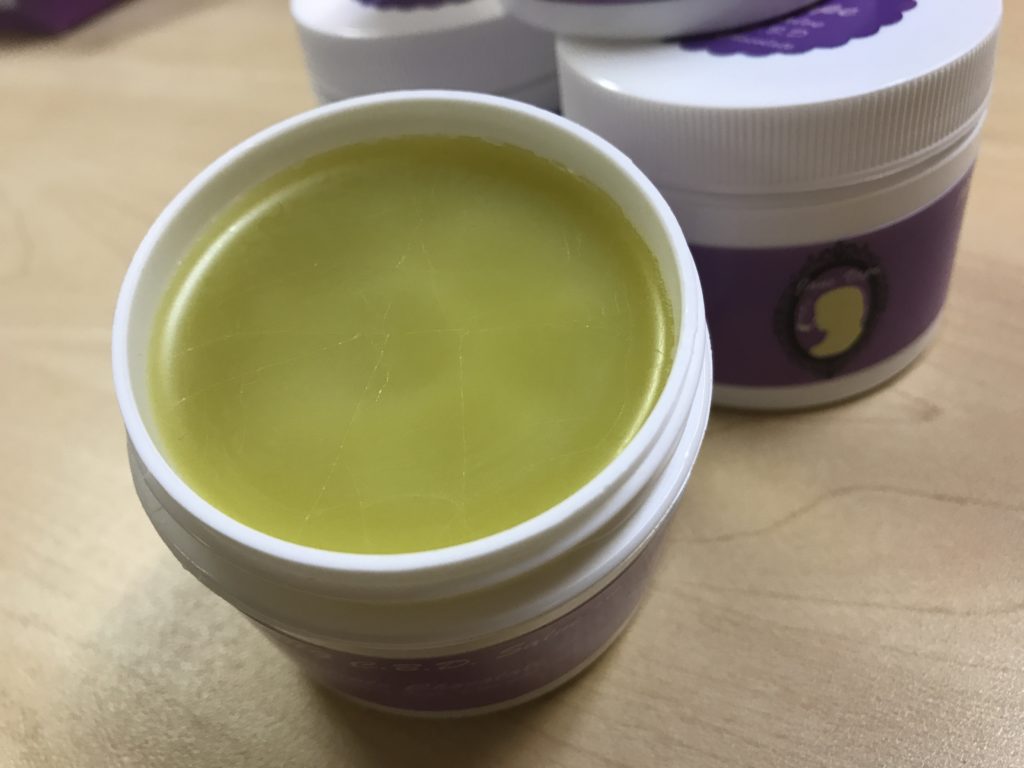 Balm
Much like salves, balms are made from butter, beesewax, cannabinoids, and oils. The only difference is that balms are thicker, harder consistency, which leads them to containing a higher ratio of beeswax. The wax serves as a protective agent, forming more of a barrier on the skin than the salve, and also makes them suitable for lip treatment and deodorant containers since they are firmer and retain their shape once hardened. Since it is thicker, a balm will need to be rubbed in with more force than a softer salve. This makes them really nice for sore muscles.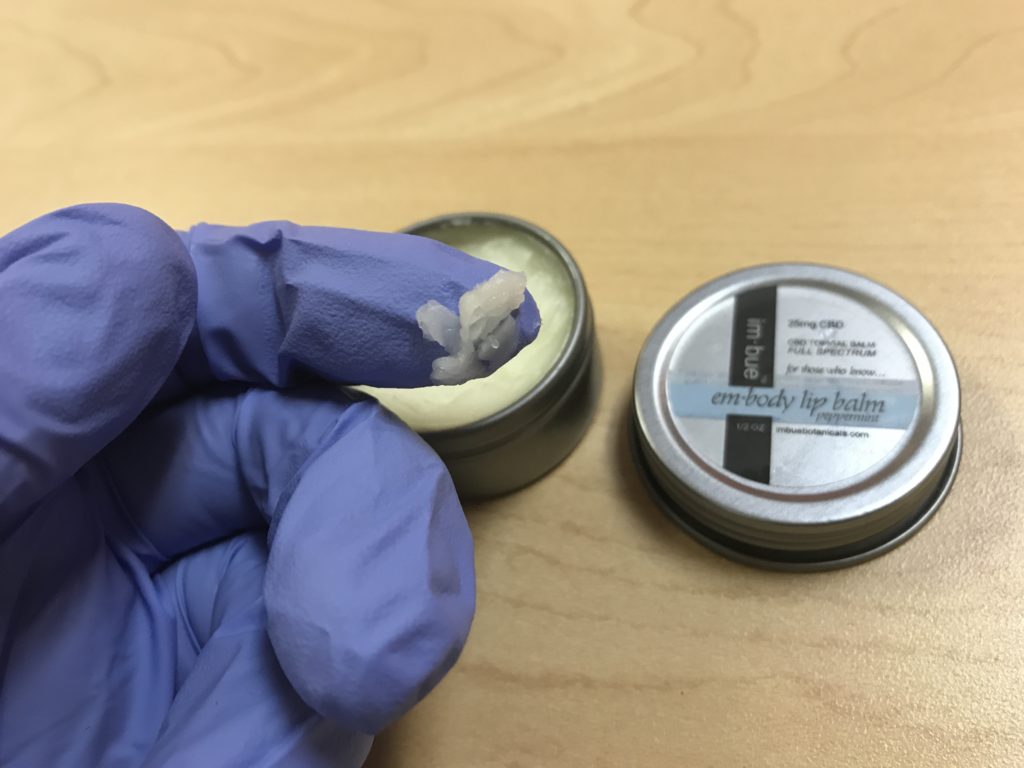 Sexual Health
Cannabinoid topicals can also be used in intimate areas of the body.  Perimenopausal, menopausal, and post-menopausal women have noticed a response in achieving achieving orgasms and can experience enhanced response with topicals designed for use in sensitive areas. There are also other topical formulas designed specifically towards to enhancement of pelvic health, including lubricants, which can provide soothing pain relief for spasms and cramps. These products are sometimes overlooked in dispensaries. But there's really no reason why everyone shouldn't have access to improved intimate cannabinoid topicals. Cannabinoid topicals like Foria, Good Clean Love, and Whoopie and Maya are a few of our favorites.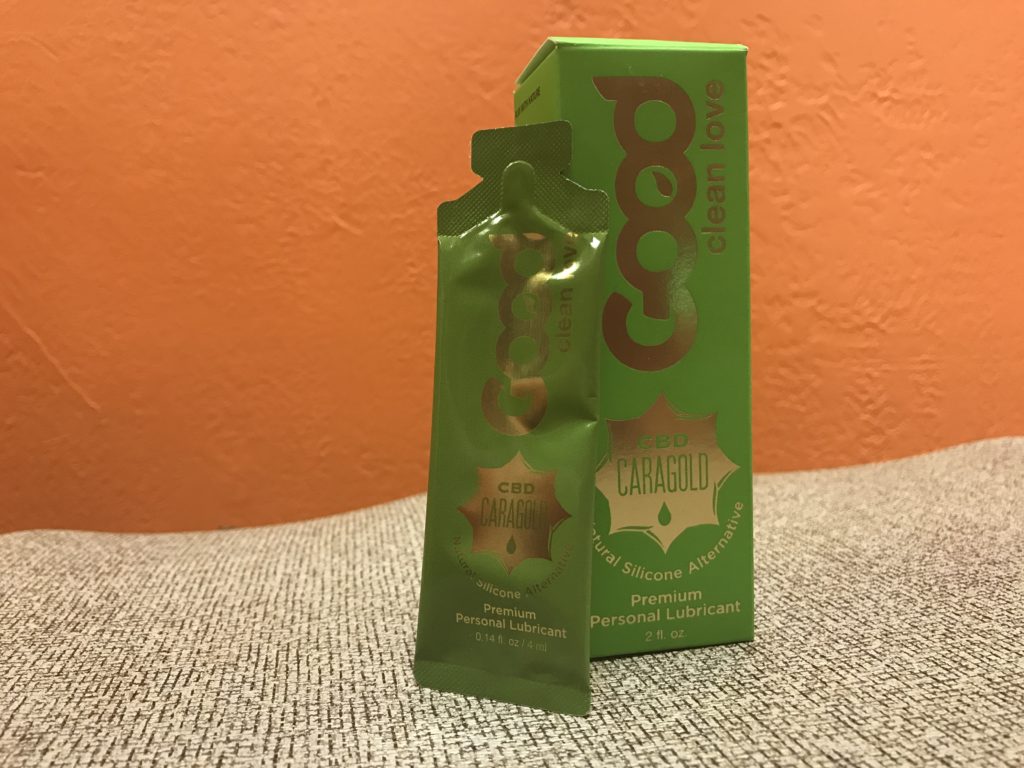 Have you cannabinoid topicals in your self-care regimen? How do you like it? Share your thoughts with us on social media!