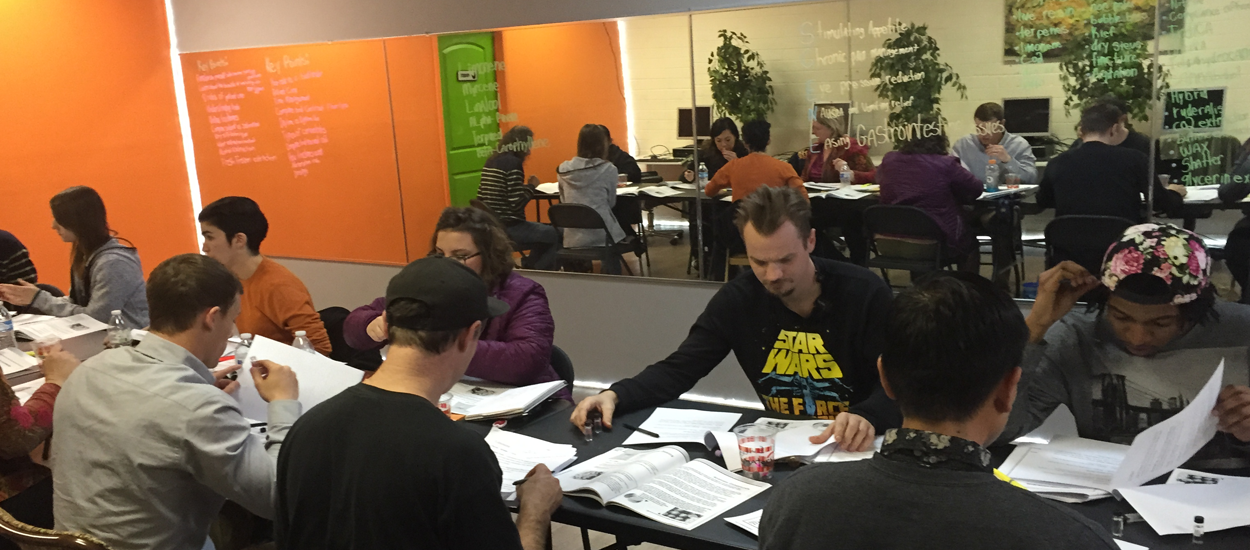 The cannabis campus of Staff MMJ, a marijuana professional leadership center, is nicknamed TerpU after the emergence of terpene technologies in the state of Arizona.
Learning Experience
Our workshop attendees encounter a unique learning experience, meet with instructors and guest speakers for everything from the invention of hash oil to exciting presentations on cannabis history.
Member Organization
They build community and fellowship in the form of success-driven activities like volunteerism, town stewardship, art and creative pursuits, internships, career opportunities, literary publications, and media-rich activities.
Cannabis Passion and Spirit
They lose and find themselves in the spirit of cannabis, and discover that Arizona has a lot of potential for making a powerful impact in their lives and across the country. This is exemplified in the classroom, the career field, and the streets, where cries of "legalize marijuana" echo in the same face of adversity that saw through the oppressive journey through marijuana history.