Herbal Risings Workshop Registration details:
Event Date: 09/19/2021 Time: 12:00 pm – 6:00 pm
Where: Herbal Risings CBD Dispensary, 6049 E University Dr, Mesa, AZ 85205
Event Type: Cannabis Workshop & Interactive Q&A.
Cost: $299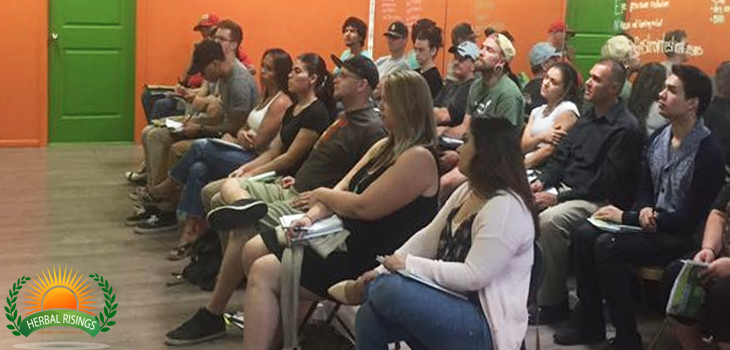 What does the workshop cover?
From flowers, patients and ailments, extracts and edibles, this practical, interactive public approach teaches any level of budtender how to identify products, and navigate through a legalized medical marijuana program. Attendants of this program will approach their dispensaries in a whole new way, this training will be sure to make you a star behind the counter attracting additional customers, and best of all increasing your potential! See course curriculum further down the page for more details.
---
Herbal Risings Class Registration Includes:
Includes
Event Registration
12 Units of Instruction
Hard Copy Workbook
Interactive Q&A
Certificate of Completion
Resume Assistance
Lifetime Guided Career Help
---
Who Should Take This Class?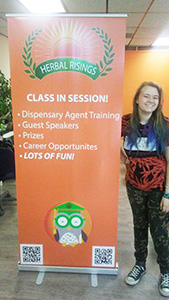 New & Existing Dispensary Agents, Budtenders of all levels, Passionate Wellness Advocates, Health Providers, Public Educators & Leaders, Cannabis Patient Caregivers, current Marijuana Industry Workers, MMJ job seekers, those who own or are looking to own a dispensary, Patients & anyone else looking to learn more about dispensary products and menus. Those who are looking for support in their cannabis employment journeys are encouraged to register!
More class information
Costs are minimal for the PRINCIPLES AND STANDARDS OF CANNABIS AND PATIENT CARE WORKSHOP, and registration is only $299. Must enroll in advance to secure a spot. 
Herbal Risings Live Seminar:
This includes a 12-unit intensive and interactive training seminar, workbook sheets, and a certificate.  These classes fill up quickly due to the high demand in learning to acquire the Herbal Risings Principles & Standards. You will learn to increase your cannabis knowledge and have a lot of fun doing so.
EXCHANGE POLICY (non-refundable)
Course Reviews
5 stars

0

4 stars

0

3 stars

0

2 stars

0

1 stars

0
No Reviews found for this course.