Promote a useful product of an emerging industry!
The Herbal Risings Affiliate Program pays out from Net Tech Way LLC

Monetize & Attract Traffic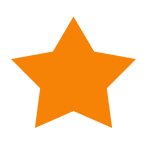 Earn Commissions!
---
AFFILIATE PROGRAM FAQ
How much can I make?
We offer competitive commission rates! Simple as this. The more you promote the more you will earn.
Where do I place the banners and links?
That's up to you! You can choose from any of our links or banners!
How long does it take to get started?
Sign up today and we'll review your application in 1-2 business days.
Still have questions?
Contact us for more information.
---

Educated dispensary technicians lead to educated customers. Patient care is a skill. Just like fitness training, you can get much further with an extra hand. It helps if someone shows you how to talk to customers. Great patient care starts with repetition. You get better the more you do it. It comes down to product knowledge, knowing all your products is crucial.
When you walk into almost any dispensary, the odds that the staff can speak on every product is very low. Having an educated staff is a big thing that can separate you from competing companies.
---
Affiliate Program Highlights
-Competitive commissions
-Dozens of banners and links
-Dedicated affiliate manager
-Promotional tools to help you drive sales
Questions
Contact us any time. We're happy to hear from you!